The first affordable webcam (34 eur) with reasonable quality: Logitech S5500. Up to 640x480 at 30 fps and up to 960x720 at 15 fps, supports MJPEG and YUV 4:2:2, has microphone and button and is supported by the Linux UVC driver.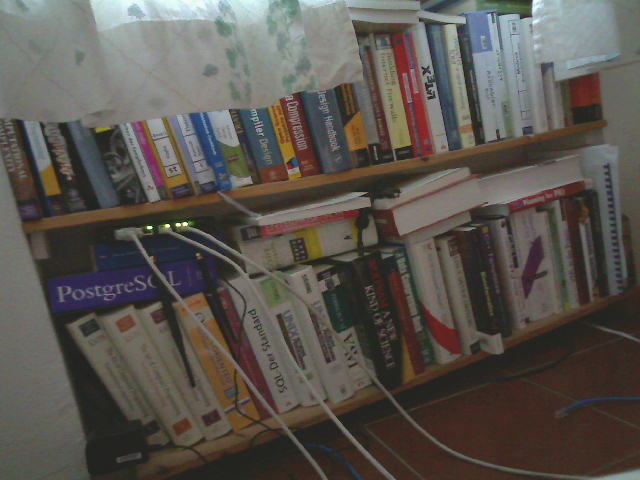 Picture of my bookshelf (640x480), the alix2c3 can be seen on the right.
posted at: 19:37 | path: / | permanent link
Apemap is a mobile application for off-road navigation, not much use without a GPS receiver.
For testing, I enabled a Linux PC to act as a Bluetooth GPS device to which Apemap can connect. As is, the program (gpsd.py) provides NMEA GPS data from gpsd.mainframe.cx (Sunnyvale, CA, USA), but one could easily connect some other local GPS receiver.
posted at: 19:22 | path: /programming | permanent link